Energy Conservation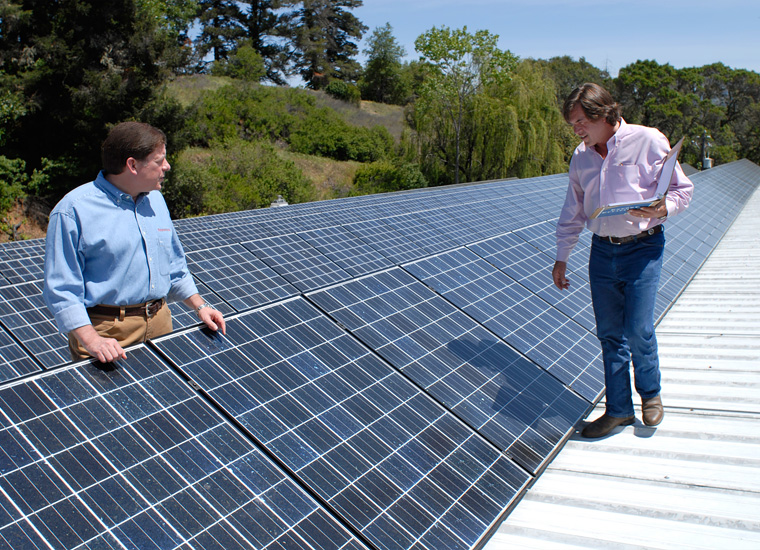 Parducci is the first winery in the United States to achieve carbon neutral status through a comprehensive program of third-party verified measurement, onsite mitigation, and carbon offsets. Our winery operations use 100%, non-polluting, green energy through purchased wind power and onsite solar, further closing our resource loop.
Sustainably Fueled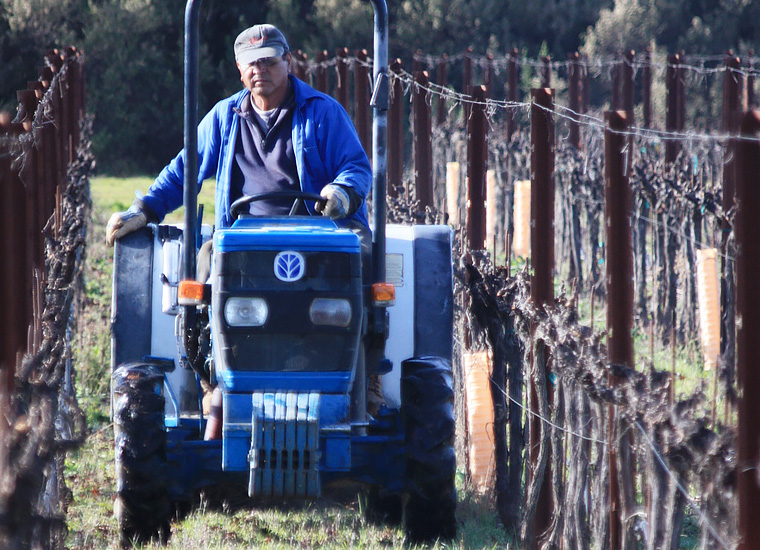 Energy conservation extends to the vineyards where bio-diesel-powered water pumps operate and tractors work the land with a little help from the animals of the 15 Acre Farm. Biodiesel is a biodegradable, non-toxic, renewable resource with lower emissions than petroleum diesel. Additionally, the award-winning Parducci water reclamation and conservation program is gravity-fed and uses 20% less energy than industry standards with water quality 3-4 times as great.
---
"Our effort in conservation is really what I would call 'moving forward to the past.' It's more of the way my grandparents would farm."
Tim Thornhill, Proprietor, Parducci Wine Cellars
---
Naturally Supported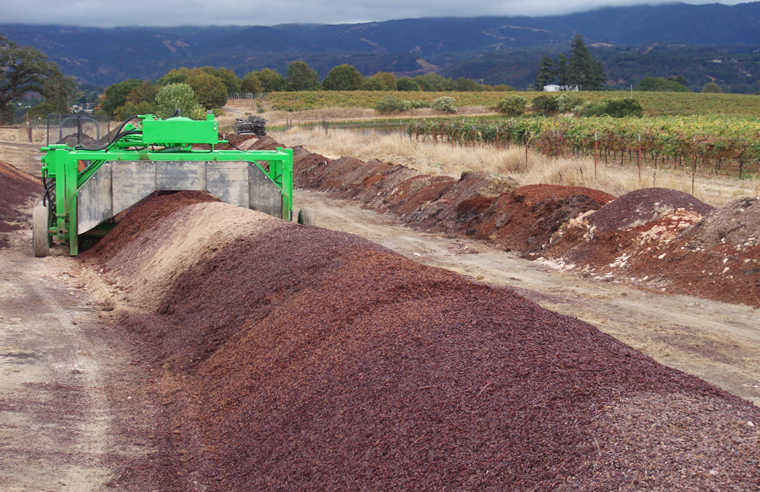 Parducci annually composts 2.1 million pounds of pomace: the grape seeds, stems and skins recovered from the winemaking process. Together with natural amendments such as animal manure, the winery compost returns nutrients to the soil and on to the next vintage of award-winning Parducci grapes.