10 Vintages, 10 90+ Ratings (& Counting)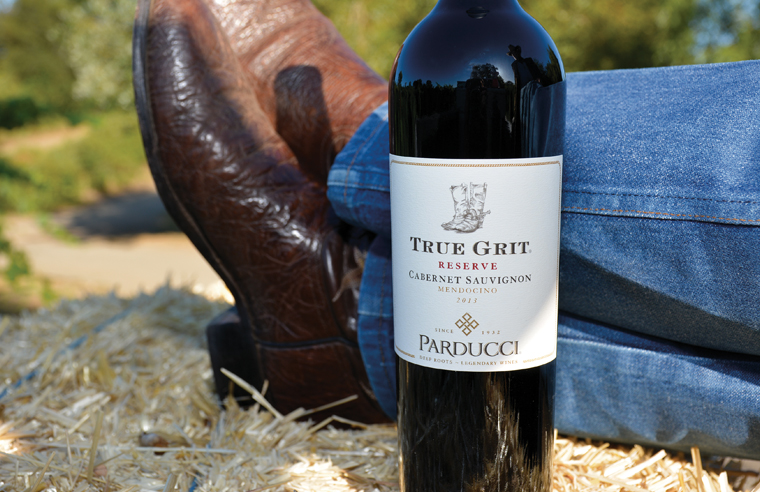 Now celebrating it's tenth vintage, TRUE GRIT RESERVE has garnered over ten 90+ Point ratings from such respected wine industry publications as Wine and Spirits Magazine, The Tasting Panel, and Wine Enthusiast. ► More Awards & Reviews
True Character, True Flavors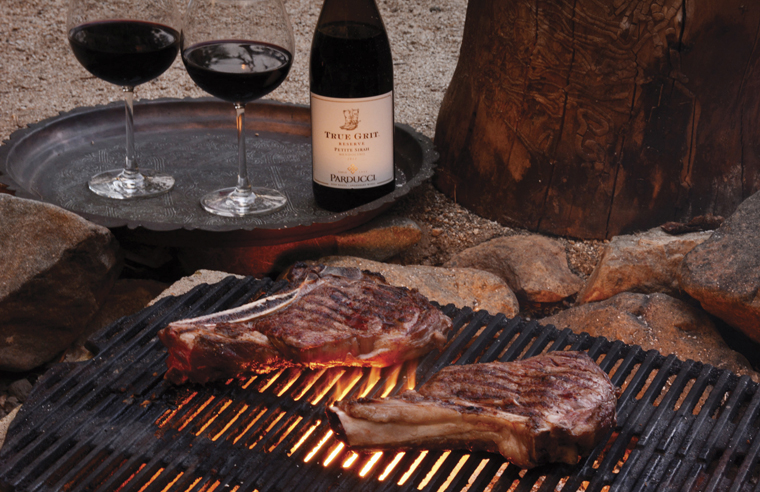 TRUE GRIT RESERVE wines are the product of very selective fruit sourcing and hands-on winemaking. Each vintage gives the full range of expression for a line of fearlessly distinct, character-driven wines. ► Shop True Grit
CABERNET SAUVIGNON
Rich flavors of dark carob and cassis, with a meaty cherry and vanilla finish framed by a substantial yet velvety bed of tannins.
PETITE SIRAH
Heady aromas of ripe fruit, white pepper and vanilla are followed by an intense rush of fresh blackberry, dark chocolate, pepper and caramel flavors.
RESERVE RED
Inviting aromas of plum, black cherry, and creamy coconut lead to velvety smooth flavors of dark blueberry and cherry accented by leather and spice cake.
Made with Passion in Mendocino County, California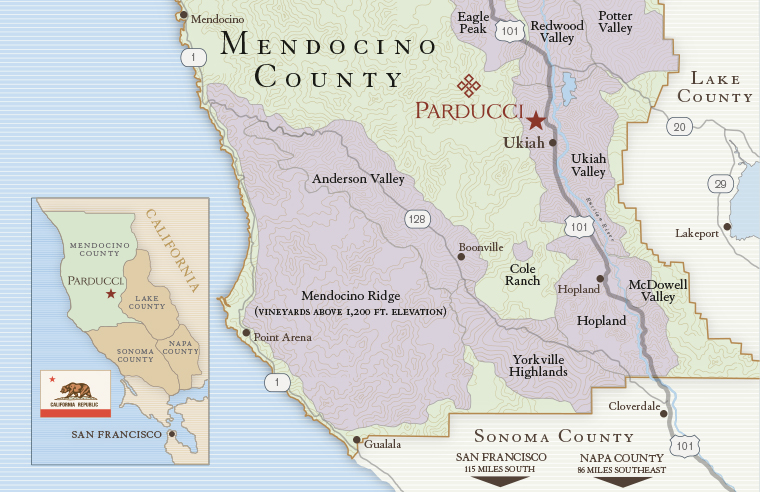 TRUE GRIT RESERVE wines are inspired by the passion and perseverance of Mendocino County, California's first grape-growing families and reflect Parducci Wine Cellars' 85+ year old legacy of crafting premium California varietals. ► More About Mendocino County